Chitown: Days 2 and 3 - Rain and Food
Our second and third days in Chicago have been marked by two distinct activites: dodgeing the pouring rain and eating everything we can find.
On Saturday our hosts (Chi-town's Finest) went with us on a trek to the Silver Palm Diner for the sandwich that Anthony Bourdain called the "Best sandwich in America"… the Three Little Pigs.


That's bacon, ham, a fried pork chop, gruyere cheese, and a fried egg sandwiched between a brioche bun. Here's the cross section so you can really see what's going on with this thing.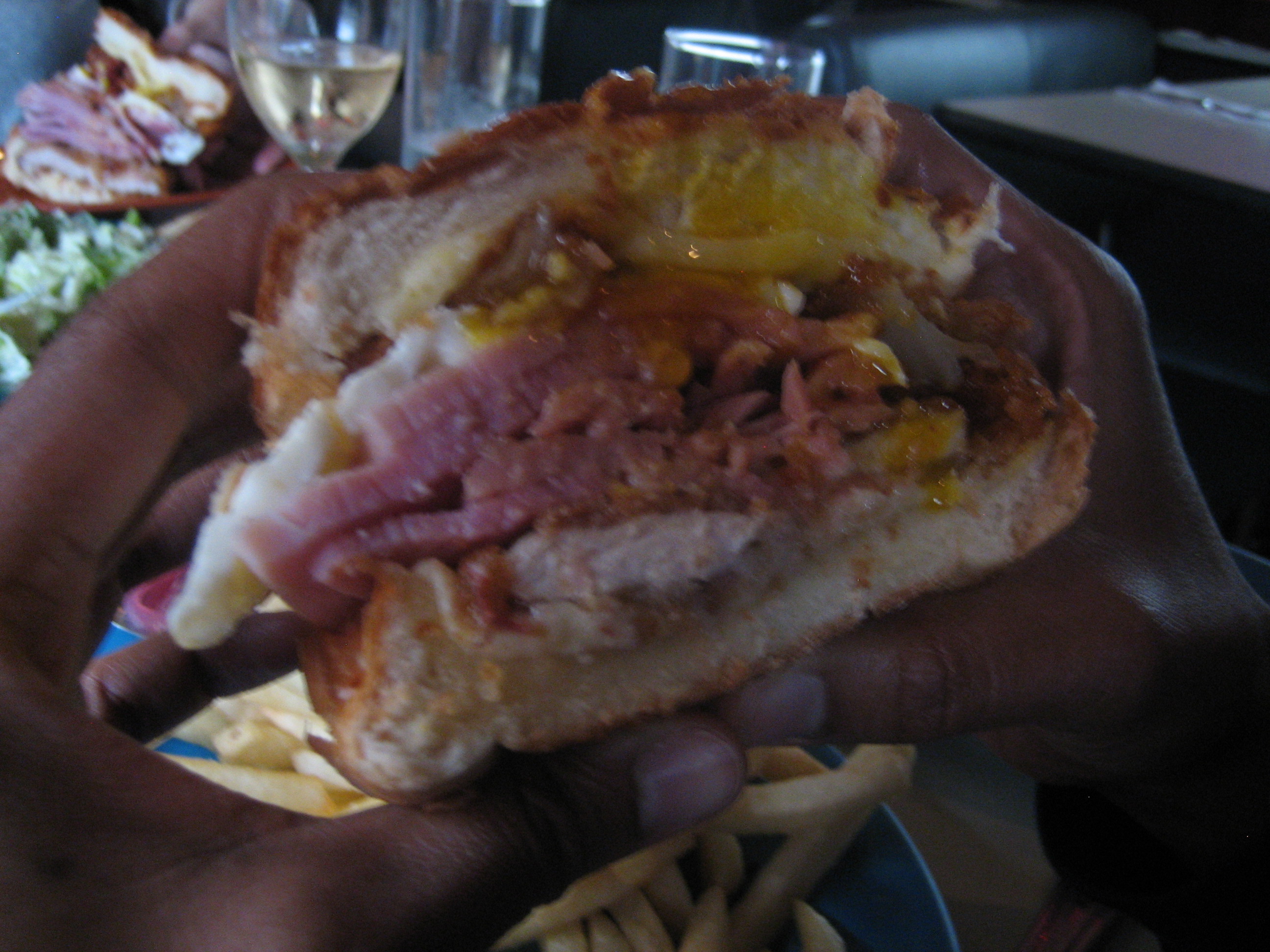 All four of us agreed on two points:
This sandwich was really, really good.
After eating one of these you don't want to eat another one for a long time.
On Sunday the girls decided to dodge the rain by going shopping, while Kris and I decided to instead eat some more, which lead us on a cross-town hot dog adventure to Franks 'n' Dawgs. I got the classic Franks 'n' Beans Dog a quarter pound of beef covered in gourmet baked beans, and we also had a side of the Truffle fries. Delicious!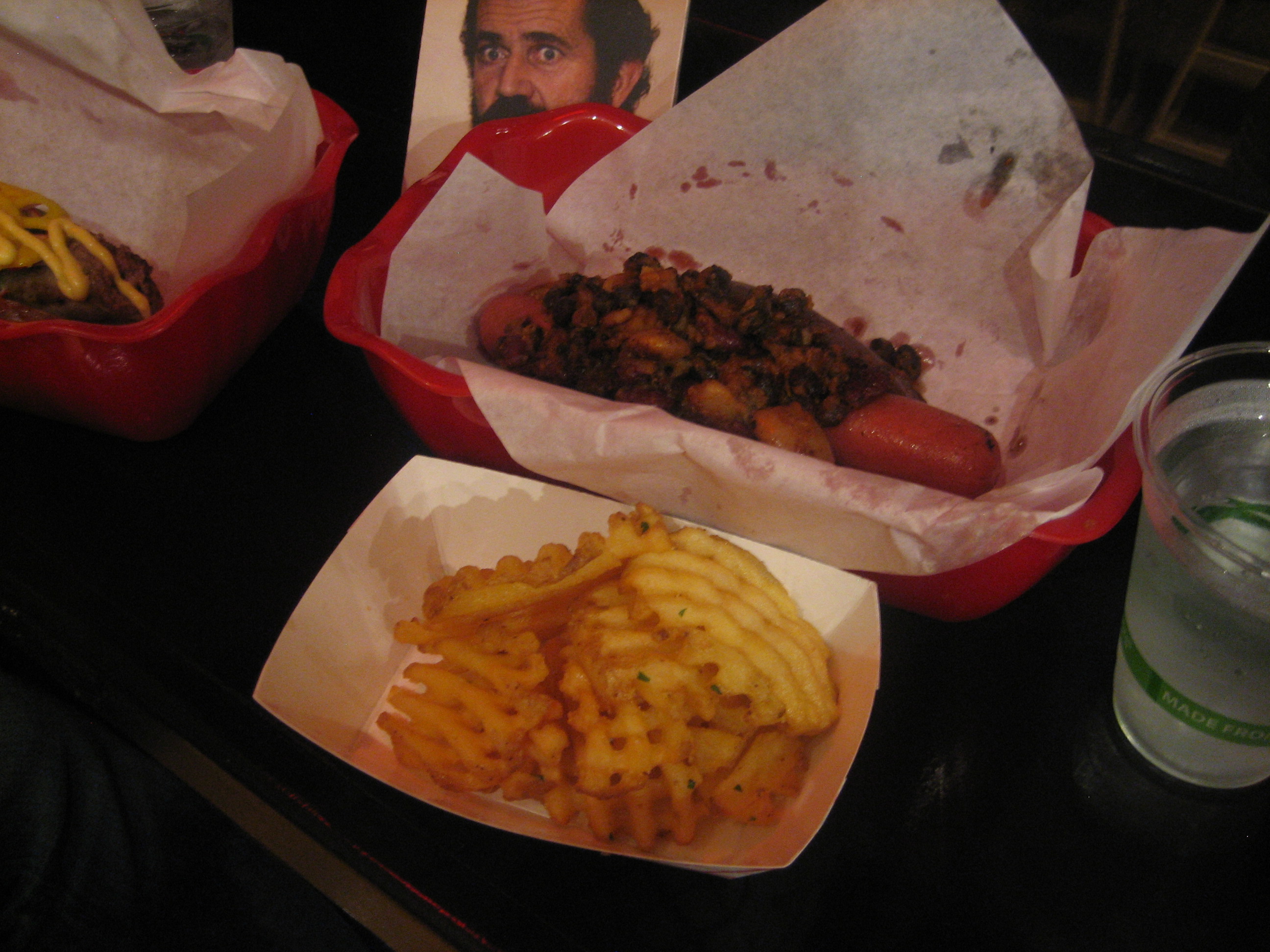 Since shopping takes a lot longer than hot dog eating we had some time to kill before meeting up with the girls, so we saw Fast Five, quite a good movie. After that we met up with Laura and Kelly who were close by and it was time to, you guessed it, eat again! So we swang by Garrett for some gourmet popcorn: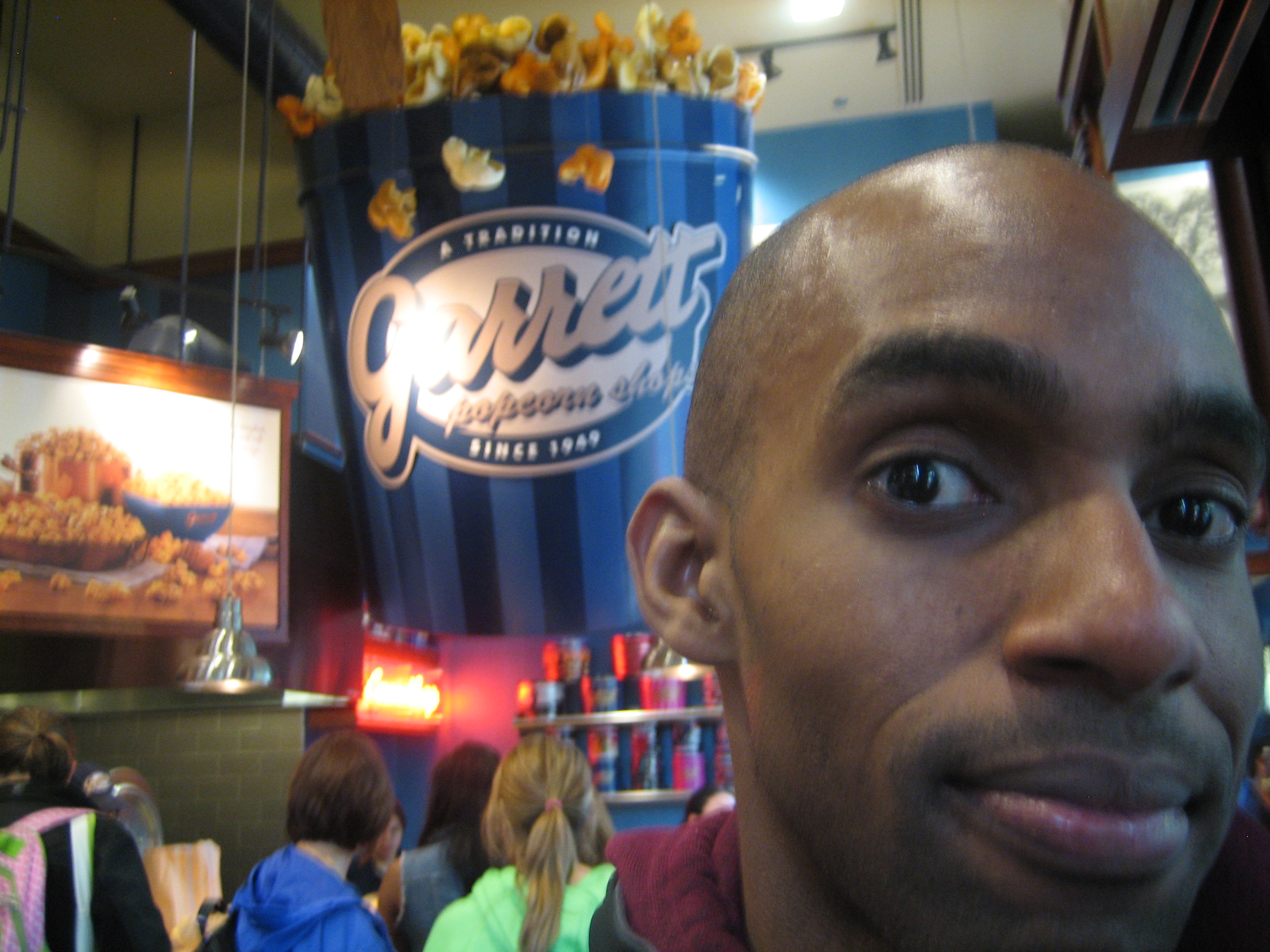 As some of you know I really like popcorn and this was some good stuff so we got the jumbo size! After a quick stop at home to change, it was off to our next meal at southern comfort. A fancy Mac and Cheese appetizer, the crab cakes, and shrimp and grits, quite tasty. They also make some pretty decent mixed drinks.



After dinner we made a quick stop at Piccolo Sogno for desert and we were off to bed. Gotta get some rest, it's supposed to be sunny and 90 degrees tomorrow so stay tuned for some fun in the sun.